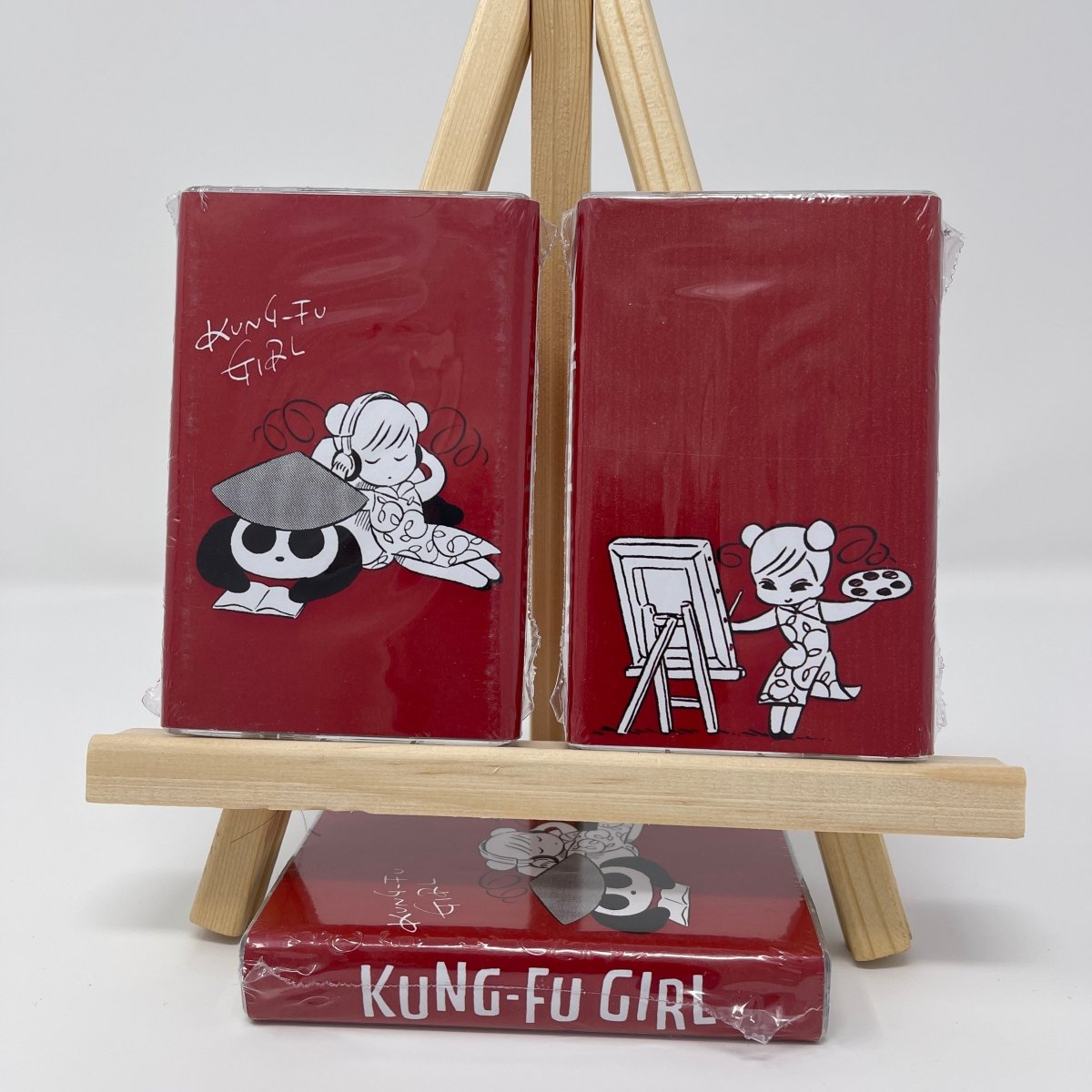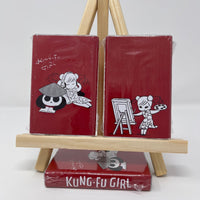 Kung-Fu Girl - Sunset Park (Tape)
Regular Price

$15.00

Sale Price

$15.00

Regular Price

Unit Price

per
Distro Item
Imported from Indonesia

TEXT FROM GERPFAST RECORDS BANDCAMP:
"Sunset Park is the second album by Osaka-based Indie-Pop/Punk band, KUNG-FU GIRL. Their energetic and cute sounds are still influenced by the greatest Talulah Gosh, Tiger Trap, Go Sailor, Honeyrider &, etc. It's cute, it's pop but you can feel the strong power that KUNG-FU GIRL brings to you in every song. 11 songs inside 'Sunset Park' will instantly kick and punch your bad day and make it better. The KUNG-FU GIRL Vocalist/Guitar, Milk is also a member of the Japan Twee-Pop band, The Harriets (Gt/Vo). From their first album 'S/T' till the second album 'Sunset Park', Milk and Happy (KUNG-FU GIRL Drums & Lady Flash) add Punk and Riot elements, and it makes the albums more powerful and solid!

A noisy, energetic, but also timid, yet ultimately just a little bit powerful indie punk band. Influenced by Tiger Trap, Beat Happening, Talulah Gosh, Go Sailor, Guided By Voices, The Apples in Stereo, Dressy Bessy, Honeyrider &, etc.

Formed in 2014 (Osaka) with Milk and Happy as the core members. They released a limited edition of 100 cassette tapes the following year and made their album debut in 2019 with "KUNG-FU GIRL", their first nationally distributed album. Since then, the group has undergone member changes and transitioned to its current formation.

KUNG-FU GIRL are Milk (Vo,Gt), Aya (Ba), Happy (Dr), and Nakatani (Gt)..

Format /100 Clear Cassette Tape with Slipcase
Pressing Information Gerpfast Records
Track List
Sunshine

Peep Song
The Sun Also Rises
8 Minutes Of Magic
Ghost Girl Friend
Rabuka
Hhltm
Little Evil
Pet My Head
Yesterday
Popping Out
Credits

Released on May 17, 2022
Written & lyrics by Milk
except 11.poppint out written by Milk & Happy
Arranged by Happy & KUNG-FU GIRL

Recorded, mixed & mastered by Kazutaka Miya (music studio hanamauii)

Illustrations by 新星エビマヨネーズ
Design by Milk & Happy
Edit by elastic mind"